François Batet
April was a pretty good reading month for me. I read a total of 9 books and I loved every single one of them. Because of that, ranking them is going to be a bit tricky. So, if a book in this wrap-up is ranked low, it doesn't mean the book was bad. It just means that out of all the books I've loved, for some reason, I liked that one slightly less.
Also, as you'll notice when reading this post, I've been reading a lot of classics lately. If you have suggestions based on those I've read so far, do leave them in the comments. You're also welcome to use the ones mentioned here as recommendations if you're interested in reading more classics.
9. The Tales of Beedle the Bard by J.K. Rowling - 4 stars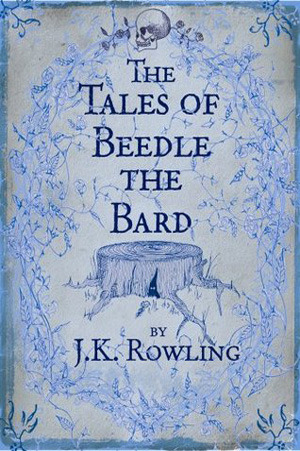 This is a collection of fairy tales set in the universe of Harry Potter. These are supposedly popular stories that all children of the wizard world are familiar with. Overall, I think this was quite a fun read. Aside from the stories, which are great, as are all the things that come from J.K. Rowling's pen, really, you also get little notes about the 'history' behind these stories by the author. If you're a fan of Harry Potter, do check this book out. Also, I read this in, like, 30 mins so it's great if you're looking for a quick read.
8. Love Letters to the Dead by Ava Dellaira - 4 stars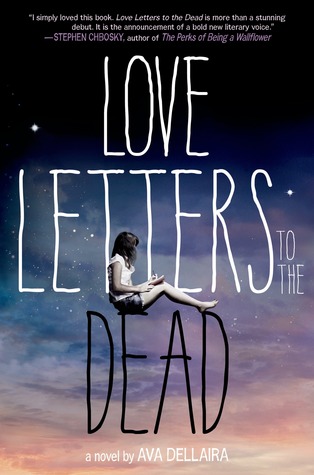 Lauren has recently lost her sister May, whom she loved and looked up too, and as she begins high school, she must both learn to cope with her sister's death and navigate life as a high school student. One day, in her English class, she gets an assignment which requires her to write a letter to a dead person of her choice. What originally starts as schoolwork soon becomes her new way of coping with the things in her life. She writes more and more letters to various celebrities who passed away, eventually keeping the letters to herself rather than turning them in to her teacher. And through her own words, she begins to see truths she hadn't realize she already knew. Reading this, I had the same feelings I had when reading the Perks of Being a Wallflower. So if you liked the Perks, you'll like this book as well.
7. Perfume: The story of a murderer by Patrick Suskind - 4 stars
This was the first classic I read in April and I absolutely loved it. It's rather dark and morbid for a classic, but it's also so beautifully written that you'll keep turning the pages despite how crazy things are becoming. This book is set in 18th century France and follows the story of Jean-Baptiste Grenouille, a man born with a superhuman sense of smell. He soon becomes obsessed with capturing the scents around him. One day, he catches the scent of a young woman and decides he has found the most delicious of all perfumes. He then sets himself a task both ambitious and grim: to create the ultimate perfume from the essence of the beautiful young virgin. If you're in for a book with a very unique story and beautiful descriptions, this one is for you. The author does an awesome job describing scents and perfumes, making Grenouille's rather unique sensory experience come to life through words.
6. The Picture of Dorian Gray by Oscar Wilde - 4 stars
This is another classic that quite fits the horror genre and which I really enjoyed. After his friend paints a remarkable portrait of him, young and beautiful Dorian Gray laments that while his portrait will forever remain beautiful, he will grow old and his beauty will eventually fade. He then swears that he would give anything to have his fate swapped with his portrait's
. These seemingly harmless words somewhat come true and as the years pass, Dorian remains young while his portrait gradually grows older. The portrait however doesn't only reflect Dorian's age but also his sins and as the young man indulges into debauchery, his portrait begins to gradually change, becoming a shameful reflection of his soul.
5. The Time Machine by H.G. Wells - 4 stars
This is not only one of earliest sci-fi books, but it's also one of the first books ever written on time travel. It follows the story of a 19th century man who builds a time machine that takes him thousands of years into the future, well past our current century. Sci-fi is not a genre I read a lot from but I really enjoyed the story and concept. Also, at less than 120 pages, this was also a rather quick read.
4. Anya's Ghost by Vera Brosgol - 5 stars
This is a graphic novel and it's one of the best I've read so far. Originally from Russia, Anya and her family now live in the US. Anya struggles to fit in with the other kids of her school, is embarrassed by her family and is very self-conscious about her body. One day, after accidentally falling into a well, she makes a rather strange encounter. At the bottom of the well, Anya meets the ghost of a girl who died there a long time ago. While at first she's not too sure what to make of this rather unusual situation, Anya eventually befriends the ghost girl. After all, having a ghost for a friend is still better than having no friends at all, right? Oh, so Anya thinks... This graphic novel not only has a unique and very cool plot but its artwork is also really nice since it uses solely shades of purple and grey. I would totally recommend this to anyone who is looking for a really good graphic novel.
3. Far From the Madding Crowd by Thomas Hardy - 5 stars
After inheriting her late uncle's farm, Bathsheba Everdene comes to Weatherbury to take up her new role as mistress of the farm. Her great beauty and independent personality soon catches the attention of three different suitors: the loyal shepherd Gabriel Oak, the gentleman farmer Boldwood and the dashing and seductive Sergeant Troy. Subject to the love of these three men, Bathsheba is drawn to make a decision that ends up hurting more people she had accounted for. What initially started as a mere game of seduction then takes a dramatic turn, casting the shadow of tragedy over the fates of these four people. Check out my full review of this book here.
2. The Book of Lost Things by John Connolly - 5 stars
If not for the book I'll be mentioning next, this would have been my favorite book of the month. This book was soooo good! I can't even express how much I loved it. Twelve year old David is mourning the loss of his mother. His father's remarriage to another woman and the birth of an unwelcome half-brother only makes things even worse for him. David's only solace are books, especially those about fairy tales. Soon, David begins to hear his books whispering to him. Before he can figure out what's happening, fiction and reality collide and David finds himself propelled into a fairy tale land. However, this strange world holds horrors and dangers David had never imagined he would one day have to face. Setting out to find the land's mysterious king's legendary Book of Lost Things, rumored to hold the key to all sorts of mysteries, David has to both survive and figure out a way to return to his world.
This book has a very fairy tale feel to it. Don't be fooled by the cover and blurb though. While this may sound like a middle-grade fantasy, this is NOT actually for children. It has very scary moments, including rather gory scenes. Think blood, guts and severed body parts. But while this book is meant for a more adult audience, it still retains a fairy tale narrating voice, which I believe adds to the beauty of the story. A must read for any adult who isn't afraid of the occasional dip back into childhood.
1. Dubliners by James Joyce - 5 stars
This is a short story collection following the lives of various people who live in 20th century Dublin, hence the title. While each story is unique, together they depict a very realistic portrayal of 20th century Dublin. Some of you might be familiar with James Joyce's masterpiece, the kinda daunting Ulysses. Dubliners is quite the contrary because the writing style is very simple in comparison, making it very easy for readers to follow the story. As you read though, you will nevertheless pick up hidden meanings and complexities that may not be very apparent at a first glance for having instead been skillfully woven into the seemingly simple narrative. This makes for quite a rich and clever reading experience. Definitely something I would recommend to anyone who's in for a great short story collection.
So that's it for my wrap-up. If you've read or want to read any of the books I've mentioned here, do share your thoughts in the comments!
Follow me here: