Ah, villains... How we love to hate them. Today I thought I would show you my five favorite villains from various books and series. Feel free to comment down below to share your favorite villains with me. If you want to do your own version of this post, go ahead! Just don't forget to link it back to my original post ;)
Alright, let's begin. So at the 5th position we have...
5. Luke Castellan from the Percy Jackson and the Olympians series by Rick Riordan
Luke is a demigod, the son of the Greek God Hermes. Although be befriends main character Percy at the beginning of the series, he ends up betraying his demigod bretheren and siding with the series' main villain, the Titan Kronos. Luke remains a great antagonist throughout the series as not only is he relentless in his pursuits, but he actually also has pretty strong justifications behind his choices and behavior. Aside from being a powerful antagonist, Luke is also a well flesh-out character with enough complexities for you to both love and hate him as a character.
4. Sebastian Morgenstern from the Mortal Instruments series by Cassandra Clare
Sebastian Morgenstern is probably the most interesting villain I've read about in the YA genre. He is born to the Shadowhunters, a race of demon hunters, but later sides with demons. Evil to the core and equally beautiful and smart, Sebastian is a formidable foe and a genuinely lethal threat to the heroes of the series. He is portrayed so cleverly that by the time you realize that he is actually evil, he will have already won your weak fangirl heart over. He also has one of the most beautifully written character arcs in the entire series.
3. Bellatrix Lestrange from the Harry Potter series by J.K. Rowling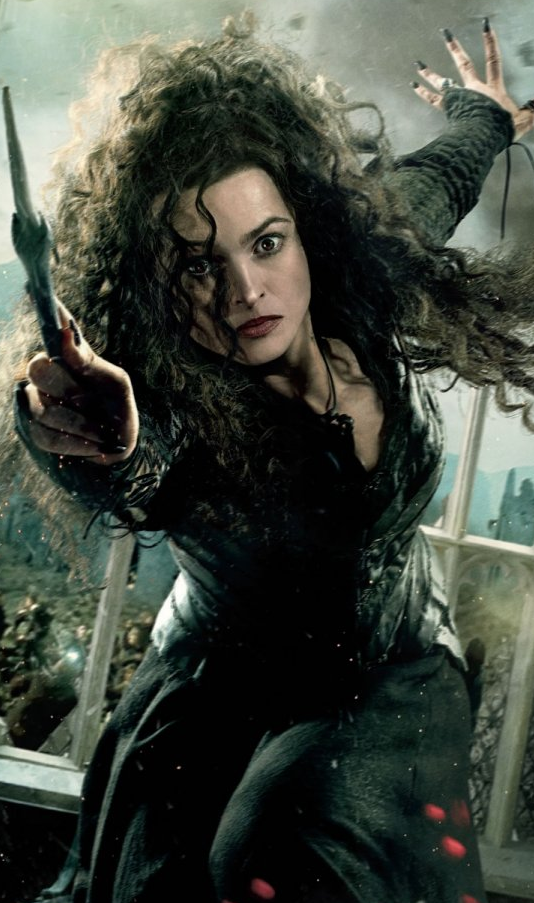 Bellatrix is one of the most interesting characters in the Harry Potter universe. She is loyal to Voldemort almost to the point of fanaticism, making her one of the most lethal of all Death Eaters. She is as powerful as she is sadistic and is second only to Voldemort as the series most evil character. In the movies, she is portrayed by Helena Bonham Carter, as pictured above.
2. Cersei Lannister from A Song Of Ice and Fire by George R.R. Martin
Cersei is my favorite female character from the whole series. Seriously morally impaired and vicious to the bone, she is one of the most interesting characters in the series. She genuinely considers herself to be wickedly smart while she keeps making the worst mistakes possible. No one is as big an enemy to her than she is to herself. She is the Queen Regent, widow of the last King of Westeros. She helps her son becomes the next King when in reality he is an illegitimate child born from her incestuous relationship with her twin brother. Her forbidden romance with her brother is also one of the things that make her such a complex and interesting character. Cersei is portrayed by Lena Headey in Game of Thrones, the TV show adapted from the books.
1. Lestat de Lioncourt from the Vampire Chronicles by Anne Rice
Lestat is a powerful and immortal vampire of questionable morality. The best part? He is also the main character of the series and actually narrates several of the installments. He is bold almost to the point of fearlessness although he does have his vulnerabilities. One of his greatest fears is loneliness, which drives him to commit irreparable acts such as turning an innocent child into a vampire only to secure the ones he loves to his side. First curious of the origins and limitations of his kind, he quickly grows defiant of the laws binding the vampire community and goes on to break the rules and challenge forces he does not entirely understand. Lestat is driven by passion, which leads him to both great discoveries and impossible pains. His defiant and temperamental personality eventually earns him the nickname Brat Prince among his vampire brethren. And let it be heard, Lestat is my favorite literary character ever. He is portrayed by Tom Cruise in the brilliantly adapted movie Interview with the Vampire and by Stuart Townsend in the butchery that is the second movie adaptation, the Queen of the Damned.
So that's it for my favorite villains guys. And like I was saying earlier, if you want to do your own version of this post, please do so 'cause that's something I'd love to read! Just don't forget to link back to my post :)
Follow me here:
Google +
And because I can never get enough of Lestat...