Who doesn't love a good trilogy? Or an amazing series with several books' worth of the same beloved world and characters? Still, sometimes, it's also fun to discover a literary universe in its completion within the pages of a single book. Maybe you need something quick to read in between series? Or it could just be that you're in a mood for a complete story which can be read within only a few days. For days like these, stand alones are perfect. And so, today, I've compiled my 10 favorite stand alones, at least as of 2015 so far. These books are in no particular order and have all received either 4 or 5-stars ratings from me on Goodreads.
1. Fangirl by Rainbow Rowell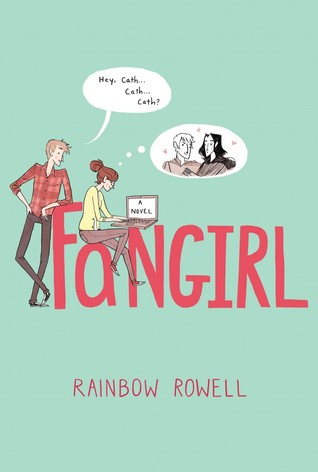 Cath and her twin sister Wren used to be major fans of the Simon Snow fantasy book series when they were younger. More recently though, while Cath is still a huge fan and actually writes Simon Snow fanfic, her sister has outgrown the fandom and has moved to other things. When the twins go to college and Wren decides to get a different room from her sister's, Cath feels further alienated from her twin. Although writing is her passion and she loves her new classes, navigating college life without her sister is hard for Cath due to her being quite the hopeless introvert. Soon though, new people enter her life, some nice and others less so, and as the days go by, Cath begins to realize that it might be time for her to write her own story.
2. Vicious by V.E. Schwab
Years ago, back in their student days, Eli and Victor bonded over their shared loneliness and high intellect and became best friends. Together they attempted a research project which was as daring as it was brilliant. Their aim was to develop supernatural abilities. Their final experience, though proving to be an unexpected success, took a turn for the worst, resulting in Victor being taken away to prison. Now ten years later, Victor breaks free from prison, hellbent on getting his hands on his best friend turned mortal enemy. Meanwhile, Eli has tasked himself with the mission of destroying every single person possessing superhuman abilities. I loved this book because of the superhero vibe it had. Eli and Victor can hardly be seen as heroes though, being better suited for the roles of antiheroes.
3. Burial Rites by Hannah Kent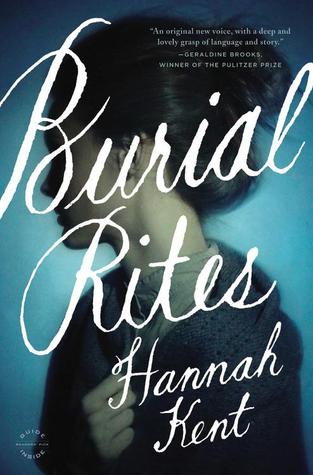 Agnes, an Irish woman accused of murdering her master, is banished to an isolated farm where she will await her execution. The family living on the farm is initially horrified, and anxious too, to have a murderess in their midst. As her final verdict looms closer though, the family begins to learn more about Agnes and what really happened. Throughout the book readers will swing between hope and fear regarding Agnes's ultimate fate. This is a thrilling and beautifully written book that I would highly recommend.
4. Forbidden by Tabitha Suzuma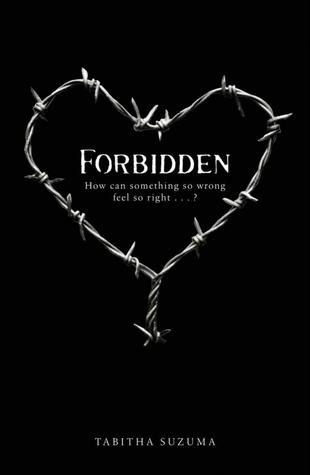 With their father gone from their lives and their mother turned alcoholic, it fell to Lochan and his sister Maya to assume the roles of parents and take care of their younger siblings. The hardships of their lives, lack of parental presence and the fact that no one understands them the way they understand each other have made best friends out of Lochan and Maya. Inheriting the roles of parents to their young siblings and finding support and understanding in no one but each other, Lochan and Maya inevitably end up falling in love. As they struggle through a relationship they know is not only wrong but also forbidden, Lochan and Maya's fates slowly begin to take a turn for the worse. I remember feeling rather weird and skeptical about the theme back when I hadn't yet read this book. This story then turned out to be so beautifully written and tactfully handled by the author that it ended up breaking my heart, becoming the first and only book which has ever made me cry. If the subject scares you, I suggest you go into this with an open mind because trust me, this book will surprise you.
5. In the Shadow of Blackbirds by Cat Winters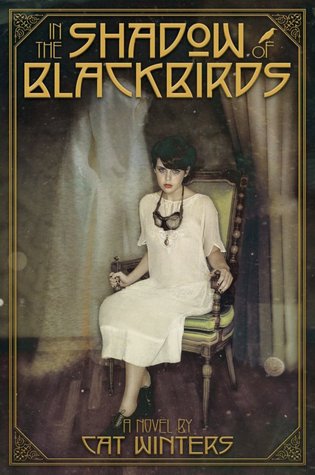 It's 1918. As WWI rages on and America is swept by the terrible Spanish Flu, 16 years old Mary Shelley is sent to live with her aunt. F
ascinated by science unlike most ladies of her era, she doesn't believe in ghosts and the supernatural. Yet, more and more people all over the country seem to be turning to scéances and ghost photographers to gain comfort from the loved ones lost to the war and the Flu. When Mary Shelley's dead fiancé one day shows up in a photograph, the young woman embarks on a quest for answers that might completely change the way she sees life. This was one of the best books I've ever read. A must read if you want a well-crafted historical fiction with a spooky spin.
6. A Monster Calls by Patrick Ness and Siobhan Dowd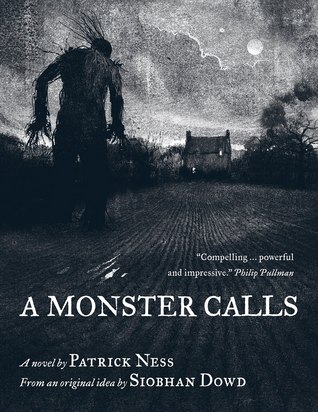 Conor's mother is dying and since a few nights he's been dreaming about a terrible monster. Things seem like they couldn't get any worse. Then, one night, a real life monster suddenly shows up. This monster is different from the one Conor has been seeing in his nightmares but is no less scary. He declares he want one thing from Conor: the truth. Which truth? Conor does not know. Or does he? This is a children book with a beautiful story and a rather poetic prose. It also has remarkable illustrations throughout, adding nicely to the reading experience.
7. The Book of Lost Things by John Connolly
To mourn the death of his mother, 12 years old David finds solace in the imaginative universe of stories. When he is suddenly whisked off into the fantasy world of his stories, he finds himself confronted with a world far more violent and dangerous than he could have imagined. This is kind of like a fairytale book for adults. The book has a fairytale narrative voice, but the occasional gore and horror gears it to a more adult audience. Yet, despite all the horror elements, this remains a very poetic and beautiful story. Definitely a book like nothing I had ever read before.
8. Amy and Roger's Epic Detour by Morgan Matson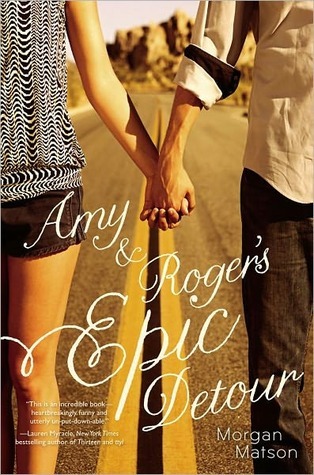 After her mother decides to move the family across the country, Amy is left to follow them on her own. Thing is, since the death of her father in a car accident, she hasn't been able to drive. She thus turns to family friend Roger to drive her several states away to her new home. Along the way, Amy and Roger decide to take an unexpected detour to discover places in America they had never seen before. And thus, over the course of their road trip, they slowly become friends. I can assure you that is is so not your typical clichéd contemporary where girl meets guy and falls for him within the next two pages. This book is firstly about healing and follows the journey of Amy as she slowly comes in terms with what happened with her father. I'm not someone who reads lots of contemporary but I loved this one so much it's definitely high on on my list of favorite books ever.
9. The Night Circus by Erin Morgenstern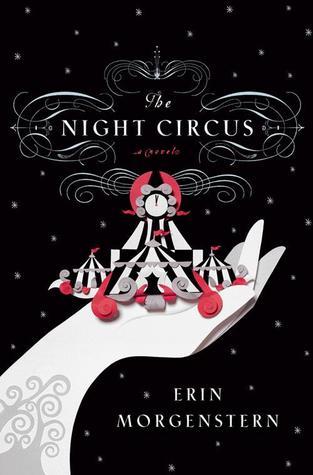 Before I give a brief description of this book, note that it's best you jump right into it without knowing too much about it. Part of the magic of this very special book is to figure things out along with the characters. As children, Celia and Marco are each taken under the care of a different magician. As they grow far from each other, they train in magic under the tutelage of their respective mentor with the aim of one day competing against other to settle once and for all whose magician's charge is the superior of the two. After Celia and Marco both become involved in the strange and fascinating Night Circus, the stage is finally set for their long awaited confrontation. This book was beautiful. The writing, the descriptions, the universe... It was all so well-written. Such a beautiful, beautiful book.
10. The Strange and Beautiful Sorrows of Ava Lavender by Leslye Walton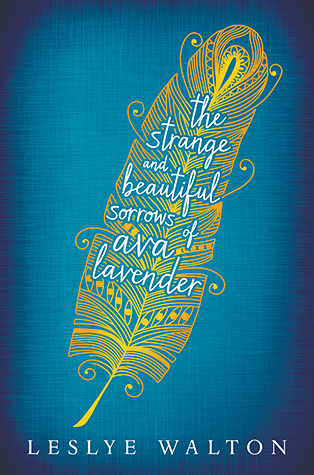 This is a magic realism book that follows the unique story of Ava Lavender, a girl born with a pair of wings. The first part of the book follows the stories of her female ancestors including her mother and grandmother, and the rest of the book is about Ava's coming of age journey as a young woman. This isn't quite a YA, although it would appeal to a wide age spectrum. This is again one of those books which are best read with as little info as possible. If you enjoy magic realism and are up for a quick and fast-paced read, do check this one out.
So these were some of my favorite stand alones. Do you have a special stand alone you want to share? Do let me know in the comments :)